Who we are
About Gestoría G1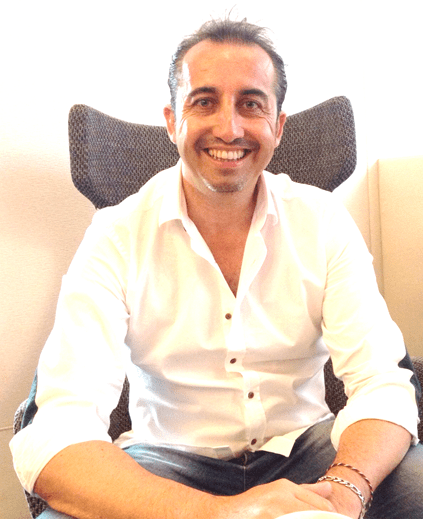 I am passionate about my work, I stand out as a 'Facilitator', Advisor and Resolute.
I meet periodically with my clients, analyzing exploitation accounts, marking improvements, action plans, commercial policies all with an immediate search for solutions.
We help actively and at the moment before all the needs of our clients (invoices, budgets, subsidies, contests).
I maintain a constant attention to the changing laws and regulations, and thus be able to take advantage of them for the benefit of our customers, thus saving their money.
Without a doubt the new technologies help us to effectively manage all the correct procedures with the different official bodies.
We are social partners before the tax and social security agencies.
Julio Lorenzo – Colegiado 1264
Guild of tax advisors, accountants and business managers of Catalonia
Languages spoken







Our team is at your disposal
Gestoría G1, surrounds itself with the best professionals:
Antonio Luís Antich
Lawyer Colegiado 6326 del Icaib – Mediator
Learn more
Expert in Foreigners, nationalities
Traffic accidents
Dismissals, labour claims
Divorces, extinction of condominiums, regulatory agreements
Insolvency proceedings – Commercial
Civilian, debts
Criminal Right Immediate Defense
Preparation, adjustment of rental contracts, transfer postings, negotiation of agreements
Clauses covid-19, recisions
Juan Carlos Gregori
Responsible
Fiscal Accountant
Learn more
Full compliance with our clients' tax obligations
Fiscal reports
Management of fixed assets
Taxation and procedural matters, annual accounts
Maria Aina Bibiloni
Labour Manager
Homeowners associations
Learn more
Labour management, high and low social security, contracts, application of labour agreements, payroll
Quotation procedures, application of occupational risk prevention
Homeowners associations
Accounting
Magdalena Capó
Labor Accounting Administration Officer
Learn more
Development and implementation of the general accounting plan
Labour Management
Management of opening, health and tourism licences
Administrative tasks
Government grants and subsidies
Beatriz Ruiz
Assistant
Administrative
Learn more
Comprehensive management of Allianz insurance
Mobile telephony, fixed fiber solutions SMEs with One Telecom / Orange
Save up to 30% on your electricity bill
Administrative documentation
Accounting
Tomasso Mangiapane
Economist
Learn more
Bilingual, bicultural

Responsible for Italian clients

Foreigner

Creation of companies and offshore

Autonomous

Insurance
Sara Gómez
Contributor
Lawyer colegiada 5.269 del Icaib, Junta directiva Jóvenes abogados, Spanish Association of Family Lawyers
Learn more
Contracts, civil liability, penalties, unfair terms
Real Estate Law
Successions – inheritances – donations – usufructs – wills
Civil law expert – Gender violence – immediate assistance
Advice to companies
Mortgages, personal income tax, multi-currency, land clauses, abusive interest
Franchises
Search for next expansion
Manager real estate agency
Learn more
Extensive experience required, references.

Api qualification,  administrator, lawyer

Spanish / English / German and French

Send CV + motivation letter to rrhh@gestoria1.com
Ask us
Get your quote, the first consultation is complimentary.
PALMA DE MALLORCA
Calle Velazquéz 6, Principal 4-5 07002 Palma de Mallorca